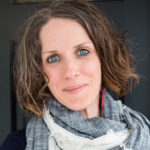 I've spent over a decade as an independent publicist and literary agent. During that time, I am proud to have collaborated on nine New York Times-bestselling novels, as well as multiple digital publications.
I received a Master's degree in international history from the London School of Economics and a bachelor's degree in political science from UC Santa Cruz. My time in higher education taught me about many facets of reading, writing, and diplomacy, all of which have proven invaluable in my publishing career.   
When I'm not reading, editing, or keeping up with publishing news, I enjoy running, hard workouts, and drinking lots of caffeine. All of these activities are made possible on a year-round basis by my residence in the beautiful coastal town of Santa Cruz, CA, where I grew up, went to college, and am now raising two small people of my own.