As I've done at the end of many an April, this week I made the pilgrimage to the Mecca of publishing to attend the Edgar Awards. As usual, I came away with results that were different than what I'd set out to achieve, but I'm happy with them nonetheless.
We had a five hour delay coming out of SFO, which meant that we didn't arrive to the hotel until 3 AM Eastern. That made my 8 AM editor meeting the next morning truly fun, especially since my too-quiet iPhone alarm (usually enough to wake me as a light sleeper) was not enough to raise me from the near-dead sleep that was my only option after a 21-hour day. I rallied quickly, however, and was dressed and in a taxi with a cup of coffee in my hand before I was even fully awake.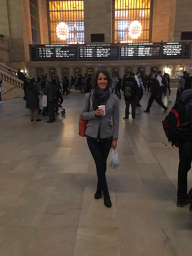 Unfortunately starting the trip with three hours of sleep meant that I was too tired to partake in most of the networking that takes place at these conferences, i.e. late night in the bar. But I still managed to catch up with old friends, have some amazing food, and make some new connections that I hope to pursue further in the future.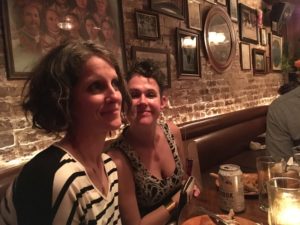 The Edgar themselves were a little too exciting, with the emcee Jeffrey Deaver collapsing in the middle of the awards presentation (he is, thankfully, just fine). But I enjoyed the lead up to said dramatic events, gathering in the bar at the Grand Hyatt (as per usual) and cheering on the nominees at their special reception beforehand.
Today I got to play tourist, on what turned out to be the most beautiful day of my trip. Cabbed it up to Harlem for breakfast, then walked down through Central Park to the Met, hopped in another cab to find falafel in Tribeca, then walked back up to the hotel. (For those of you keeping track at home, that's pretty much the entirety of the island of Manhattan.) Did I mention it was beautiful though?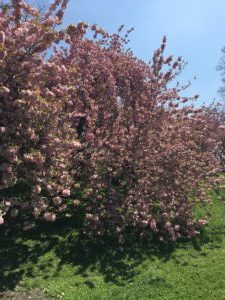 Heading home tomorrow, tired but fulfilled, ready to be home — and very much hoping that the flight will be somewhat less delayed.